Mcgill Supplemental Essay Pomona
Updates for the class of 2019
Carnegie Mellon University now recommends, rather than requires, Subject Tests. Recommendations for specific programs can be found on the university's website. Note that the recommendation is still strong for most students: "Some students may find the cost of taking and submitting SAT Subject Tests to be prohibitive. Applicants won't be penalized if the cost of taking the SAT Subject Tests causes financial hardship and as a result, prohibits their submission."
Updates for the class of 2018
Stanford has softened its policy from recommended to considered.
Brown University requires the SAT with writing or the ACT with writing. They recommend, but do not require, the submission of two SAT Subject Tests of the student's choice.
Washington and Lee no longer requires Subject Tests.
Mills College is now test optional.
Updates for the class of 2017
Amherst College, Barnard College, Columbia University, Dartmouth College, Duke University, Haverford College, and Vassar College no longer require SAT Subject Tests, but Subject Tests will be considered if submitted.
Williams College has dropped SAT Subject Tests; University of Virginia has dropped Subject Tests from recommended to considered; George Washington University is now test optional.
Many of the schools listed below have dropped the Writing requirement for applicants submitting ACT scores, while some have added the SAT Essay as a requirement for applicants submitting SAT scores. [See our list of SAT Essay and ACT Writing requirements for updates and details.]
Other relevant posts include What is the Future of Subject Tests and Adam Ingersoll's FAQ on the ins-and-outs of Subject Tests, which gives a full perspective on Subject Test decision-making.
Trending Flexible
Each year, the requirements and recommendations around SAT Subject Tests (SAT II's for the many still using the old College Board name) grow more diverse. Colleges may find Subject Tests helpful, but they are not always in agreement about how the exams are helpful. The general trend is toward more flexible requirements, and no school has recently tightened requirements.  Still, the most competitive colleges in the country tend to be found on this list and skew toward the "required" end of the spectrum.
Safer, Saner, and Sooner
Many colleges, in the words of Carleton College, feel that SAT Subject Tests "usually enhance a candidate's credentials." It's the "usually" part that can make parents and students queasy.  At Compass, we spend a lot of time discussing such fears. Practice tests are easy to take, score, and analyze—Compass offers free Subject Test exams almost every weekend of the year. Proctored practice tests are a safer, saner, and sooner alternative to waiting for an exam date to roll around and taking Subject Tests cold.
Colleges Using SAT Subject Tests in the 2018–2019 Admission Process
The table below can be sorted alphabetically or by policy. Keep in mind that a one-word category cannot encompass all situations, which is why the detail is provided. For example, some schools consider Subject Tests for most students but require them for specialized programs. You will find the college name linked to that school's standardized testing policy.
Required
Colleges listed as Required have Subject Test policies that require at least a large portion of students to submit scores. In most cases, this means 2 Subject Tests in different subjects. Almost half of the colleges in this group actually allow for the ACT to substitute for both the SAT and SAT Subject Tests. We have left these colleges labeled Required, since SAT submitters will need to take Subject Tests. An applicant should always ask whether an ACT or the SAT Combo Pack better reflects his or her capabilities (and should keep the qualifications of other applicants firmly in mind). Needless to say, an applicant should be making these decisions with input from parents, counselors, and test experts.
Recommended
Colleges listed as Recommended range from those schools who find it useful for students to submit SAT Subject Test scores to those who fall just short of Required (Georgetown, Princeton, and Yale come to mind).
Considered
Colleges listed as Considered are those who view Subject Tests as optional "supplemental information." We only list colleges that specifically mention Subject Tests (or SAT II's as many admission sites still refer to them). Even in this group, Subject Test scores can be important. Stanford, for example, considers the exams optional, but Subject Tests are an important way in which students can make their testing portfolio stand out at one of the most selective universities in the country.
Alternative
Colleges listed as Alternative are the small but growing number of schools that allow an applicant to submit Subject Test scores in lieu of SAT and ACT scores.
Homeschooled and International Students
Homeschooled students and international applicants should not depend upon this list. The requirements for both groups can be considerably more rigorous. Colleges prefer more data points to better understand these applicants' academic strengths. Homeschoolers should spend the extra time searching out the testing policies of every college to which they might apply.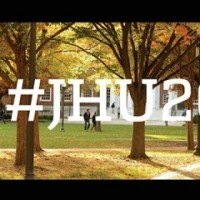 ---
Hello! I will be a freshman at JHU majoring in Cognitive Neuroscience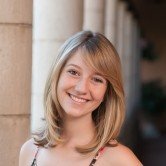 ---
---
Accepted to Stanford, USC, UCLA, UCSB, UCSD, Santa Clara, Cal Poly
---
Junior at Stanford! I love math, coding, acting, and giving college advice.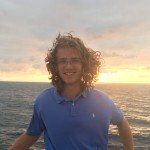 ---
---
Accepted to UCLA, UC Irvine, UCSD, UCSB, Florida, WPI, Iowa State
---
Born in TX, Raised in SoFlo, Learning in SoCal
---
---
Accepted to USC, UC Berkeley, Bowdoin, NYU, Rutgers, Cornell, Pitt, New Jersey IT, UC Davis, UCSD, Montclair State
---
Social Activist, Nature lover, Netflix Watcher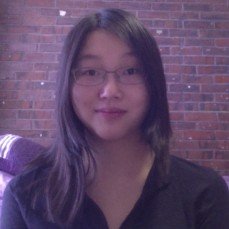 ---
---
Accepted to MIT, CalTech, UChicago, UC Berkeley, UCLA
---
Astronomy major minoring in linguistics with a love for literature. I'll gladly edit essays, give advice on whole process and answer questions about college life here!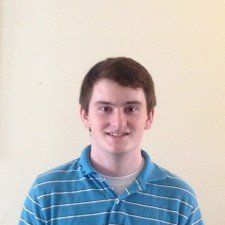 ---
---
Accepted to UChicago, Georgetown, UVA, BC, Fordham, Rochester
---
UChicago undergrad from Mass studying history and classics.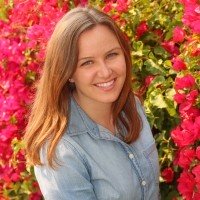 ---
---
Accepted to Harvard, UC Berkeley, UCLA, Georgetown, Davidson, Santa Clara, UVA
---
I'm a caring, bubbly person who's passionate about learning and ambitious in life.
---
---
Accepted to Stanford, Princeton, UC Berkeley, UCLA
---
Happy to chat—accepted for Stanford '21 but attending as Stanford '22.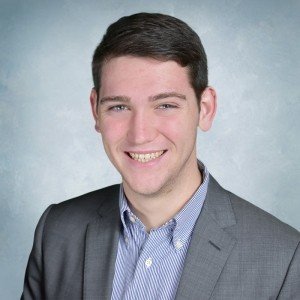 ---
Avid rapid transit map collector. I try to stay woke. Brown '20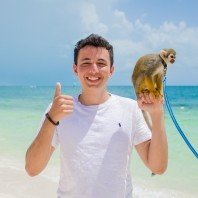 ---
---
Accepted to Harvard, Dartmouth, UPenn, UToronto, McGill, McMaster
---
Hey Y'all! I'm a prospective Neuroscience major at Harvard. In my free time, I build computers and recreate Gordon Ramsay's signature recipes (or at least I try to).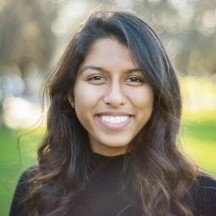 ---
---
Accepted to Stanford, UC Berkeley, UCLA, Washington, UCSD, UC Davis, Cal Poly, UC Irvine
---
Bay Area Teen with Exclusive Advice about Applying to Stanford
---
---
Accepted to Notre Dame, Princeton, Yale, Cornell, UMich, Purdue, UC Davis
---
Hey there! Standing at 6' 4", I am here to take you to new heights.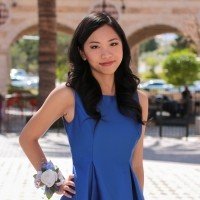 ---
Hi! Just here to hopefully help out anyone stressed about college apps.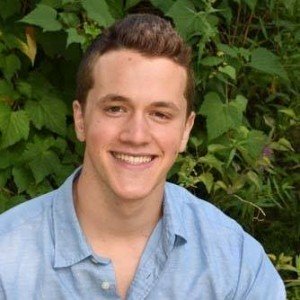 ---
---
Accepted to Yale, Tulane, Binghamton
---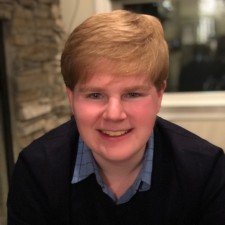 ---
Hotel Administration Major at Cornell University
---
---
Accepted to Harvard, Dartmouth, UC Berkeley, Emory, USC
---
Hi! I'm a Harvard PreFrosh interested in service, economics, math, and philosophy excited to help you.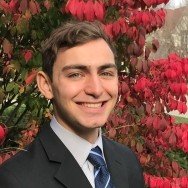 ---
---
Accepted to UChicago, UT Austin, CMU, NYU, U of Minnesota
---
UChicago second-year Quizbowler from Texas majoring in statistics and English literature!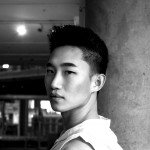 ---
---
Accepted to Harvard, UVA, USC
---
Hi! Harvard senior (brother in class of '19 here as well) studying Economics and East Asian Studies while journalism, wood design, dance, baseball, cultural, & professional groups.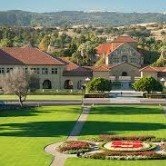 ---
A Questbridge Match and an aspiring engineer who plans to solve global issues using business, law, politics, and, of course, science.
---
---
Accepted to Brown, Cornell, CMU, Wesleyan, William & Mary, Case, Villanova, Binghamton, RPI, WPI
---
Hi! I'm a sophomore at Brown University studying Biochemistry and English. I love writing, baking, hiking, and music.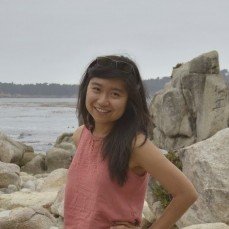 ---
---
Accepted to MIT, Yale, CalTech, Columbia, Dartmouth, Brown, Cornell
---
MIT Math and CS Major; First generation Chinese immigrant; Drummer; Tennis player; Looking for new and exciting intellectual endeavors.
---
---
Accepted to Stanford, Harvard, MIT, UC Berkeley
---
My spirit animal is Pikachu (that is, a math/science, politics-loving Pikachu!)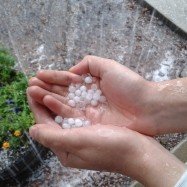 ---
---
Accepted to Princeton, Arizona State, NAU
---
I am majoring in chemical and biological engineering at Princeton University.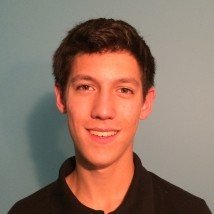 ---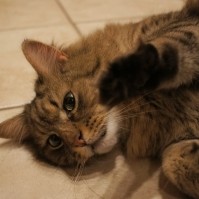 ---
---
Accepted to Oxford, Wellesley, Illinois, UCLA, Duke, UC Berkeley, UCL , KCL
---
Hook: Asian who doesn't play the piano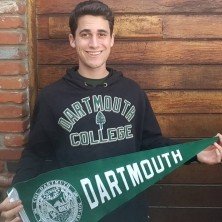 ---
---
Accepted to Dartmouth, Emory, William & Mary, Richmond, Rochester, BC, Washington, Northeastern, Drexel, Fordham, UCLA, USC, UC Berkeley, UCSB, UCSD
---
---
---
Accepted to NYU, SJC, UVM, Tulane, Susquehanna, Goucher , Holy Cross
---
English major interested in publishing and theatre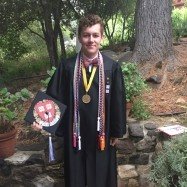 ---
---
Accepted to Harvard, Yale, MIT, Columbia, UVA
---
Lover of physics, math, and chess. Football player and bass player. California born and raised.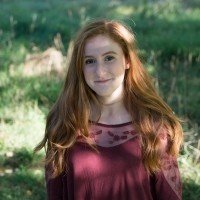 ---
---
Accepted to Harvard, Yale, Brown, UPenn, Bowdoin, Amherst, Wesleyan, Georgetown, BC, Swarthmore
---
Hi! I'm a prospective Neuroscience and Religion double major. I love to sing, run, and help others.
---
I'm a student at Columbia. I love writing, activism, terrible jokes, and binge-watching Netflix. Aspiring English teacher.
---
---
Accepted to Williams, Claremont (CMC), Amherst, Swarthmore, Pitzer, Northwestern, Tufts, WashU, Grinnell, Rice, Emory, LMU
---
Hi! I'm a Williams '19 transfer who's passionate about social justice, tech, and STEM. I'd love to share what I learned from navigating this hectic process twice!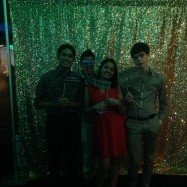 ---
---
Accepted to Rochester, Rutgers, Fordham, College of NJ, Drexel
---
Hey! I'm a freshman at University of Rochester Class of 2020 interested in double majoring in Biology and Spanish, eventually applying to med school. I'm passionate about studying science, doing research and learning new languages.
---
---
Accepted to Rice, Baylor, Alabama, Oklahoma U, U of Houston
---
Lover of all things STEM from the Pacific Northwest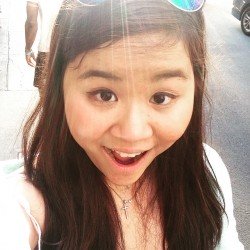 ---
---
Accepted to American, Fordham, Skidmore, Syracuse, UC Irvine, UCSB
---
Hi there! I went to an American school in Hong Kong from K-12 and will be starting my freshman year at Fordham University at Lincoln Center in the fall. If you're interested in theater and come from overseas, I would be of particular help to you!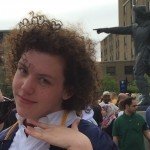 ---
---
Accepted to Tulane, UC Berkeley, Cincinnati, UPenn
---
Hi y'all! I'm an incoming freshmen at Tulane University in New Orleans, where I'll be studying Architecture, with a coordinate major in International Development and a minor in Urban Studies. Hope I can help with this #difficult process!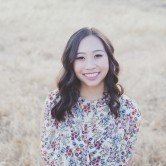 ---
---
Accepted to UCLA, Cornell, CMU, USC, UCSD, UC Davis
---
UCLA Class of 2020. Orange County native. I like math and music.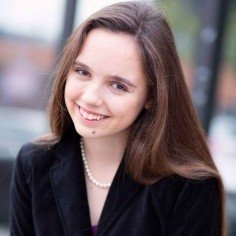 ---
---
Accepted to Columbia, Brown, UPenn, Rice, UC Berkeley, UCLA, UVA, UC Davis, UCSD, UCSC, USC
---
Hey! I'm a John Jay Scholar at Columbia, and I'm from Los Angeles. I'm planning to major in Art History and do ballet and theater. Hope I can help!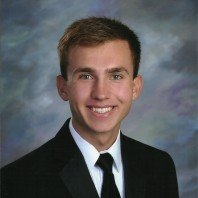 ---
Hello! I'm a Freshman at the University of Pennsylvania Wharton School. I plan on concentrating in finance, marketing and social impact. In high school I was active in LGBTQ advocacy and music. I can help with any questions you have about admissions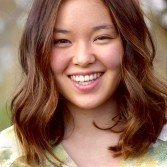 ---
---
Accepted to Utah, Colorado, Colby, Williams, SMCVT
---
Hi! I go by Izi and I am a current student at Williams College Class of 2019. I hope to be a biology or sociology major with a neuroscience concentration. I am on the NCAA Division 1 alpine ski team here.
---
---
Accepted to Stanford, GA Tech, BC, UCLA
---
I was originally born in China, and came to the United States at the age of 2. In my free time, I enjoy playing video games, frisbee, and archery!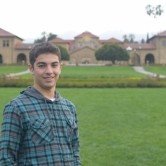 ---
---
Accepted to Stanford, UC Berkeley, UCSD, UCLA, UC Davis
---
I am a Frosh at Stanford studying studying engineering (computer science or other types) with a (possible) minor in the humanities. Go Trees!!!
---
---
Accepted to Stanford, UC Berkeley, UCLA, UC Irvine
---
Technophile and Starbucks lover majoring in CS with a passion for STEM and the arts.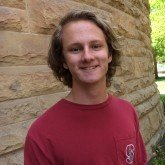 ---
---
Accepted to Stanford, UC Berkeley, UC Davis, UCLA
---
Born in small town, interested in math, science, and literature. Attending Stanford University starting fall of 2016, planning on studying engineering or computer science, with a minor in a foreign language.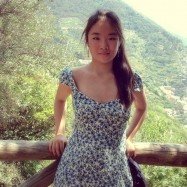 ---
---
Accepted to Stanford, Princeton, MIT, UC Berkeley, Columbia
---
So excited to be a part of Stanford's Class of 2020! Would love to help you achieve your dreams too!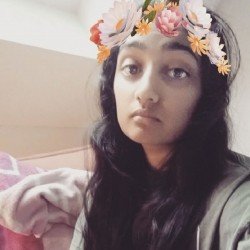 ---
---
Accepted to Dartmouth, Bryn Mawr, Case, Cornell, GA Tech, Holyoke, NYU, Smith, UC Berkeley, UCSC, San Diego, UC Davis, UC Irvine, Illinois, Wisconsin
---
Mira / 18 / INTJ. I love anime and video games, but I guess school is important too. I'm always ready to talk about anything, so please hmu!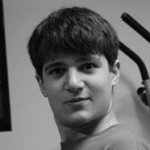 ---
---
Accepted to Pomona, Swarthmore, Bowdoin, Middlebury, WashU, Vassar, Emory, Kenyon, Wesleyan, Hamilton
---
Salutations person! My profile includes the awesome details of the ridiculously goodlooking man in the above picture! Plus, a bunch of essays!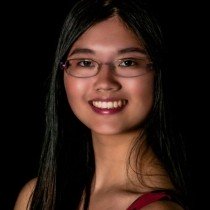 ---
---
Accepted to Dartmouth, Vanderbilt, UConn
---
Hi there! I'm an enthusiastic, passionate person whose hobbies include reading books and playing the flute. I'm still undecided in terms of what to major in; I'm considering engineering, music, pre-med, and economics at the moment.
---
---
Accepted to Stanford, UChicago, Brown, Notre Dame
---
Hey! I'm a freshman at Stanford University. After navigating the application process alone as an international student, I hope to pass on help and advice for future students! I'm currently undeclared and am excited to explore the wider world at Stanford.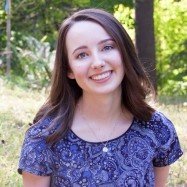 ---
---
Accepted to Georgetown, Bowdoin, Rice, Tulane, Occidental, Whitman, U Oregon
---
Hi! My name is Emma and I will be in the School of Foreign Service next year at Georgetown University. While in college I hope to become fluent in French, study abroad, and get involved in clubs and activities.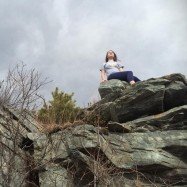 ---
---
Accepted to Georgetown, UNC, UC Berkeley
---
I could talk about Georgetown all day, so feel free to reach out! I like politics, the outdoors, and cupcakes, of course.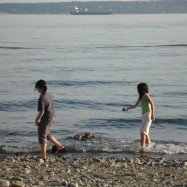 ---
---
Accepted to Stanford, Oxford, UPenn, Dartmouth, Duke, Williams, Swarthmore, Northwestern, Yale-NUS, Emory, UVA, BC
---
Philomath, writer, activist, INTJ, professional rabble-rouser. In the lottery of college admissions, strategic planning is key and I'm here to help you with it.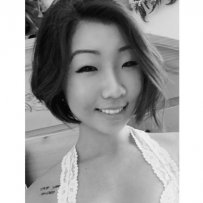 ---
---
Accepted to UChicago, UPenn, Trinity, UH , Vassar, Brandeis, Gettysburg, Haverford, RPI, Wesleyan, W&L U
---
Hello! I'm Rena, and I'm a current high school senior at West Career and Technical Academy in Las Vegas, NV. I major in sports medicine now, but am planning to study biology in college. I am a painter, photographer, pianist, flutist, and lacrosse player.
---
UMich EECS Major | LSA Honors
---
---
Accepted to Harvard, JHU, UPenn, UVA, Colorado, BU
---
I'm a redhead from Colorado and so excited to be attending Harvard this fall!

Get 10+ additional filters
Filter by essay topic, academic major, demographic info, extracurriculars and sports, advanced keywords, and more!
---
Upgrade to unlock all advanced search filters. Also get access to full profiles, Premium data insights, and custom content.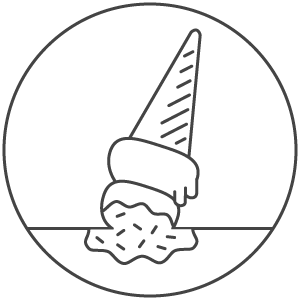 Oops! Something went wrong!